Skip to Content
Transmission Repair Services in Kennewick, WA
Kennewick, WA's Transmission Repair Experts
Your transmission moves power from the engine to your wheels, making it one of the most important vehicles in any car, truck, or SUV. Both automatic and manual transmission systems are complex and filled with numerous moving parts. Therefore, it is essential to take care of any issues – no matter how minor they seem. AAMCO of Kennewick, WA offers expert transmission repairs to Kennewick, WA residents. We use state-of-the-art equipment to diagnose problems and expertise to care for those pesky minor issues before they grind your vehicle to a halt. Our reputation precedes us, so visit our shop today.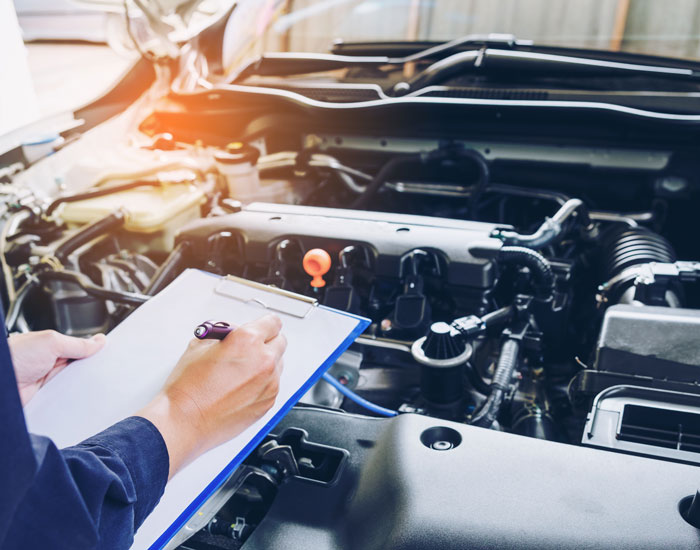 Transmission Repairs Begin With Thorough Diagnostics
Transmission repair relies on a careful diagnosis and a reliable system. We use a multi-point transmission scan and access to the nation's largest diagnostic database to pinpoint the nature of the problem.
We Also Perform a Road Test
Road test will include checks for the following:
Initial Engagements
Drive Ranges
Upshift Timing and Quality
Downshift Timing and Quality
Passing Gears
Transmission Torque Converter Clutch Engagement
Neutral, Reverse, and Park-Hold
4×4 Performance
Unusual Noises and Vibrations
We Perform an In-Depth Close Inspection
We're not done with diagnostics after running your car's performance issues through our computer system and performing a road test. The next step is putting your vehicle on a lift to inspect for various controls and components to determine if an external system is a culprit. We'll examine the following:
Shift Linkage
Vacuum Connections
TV / Detent Cable / Linkage
Engine Performance
Harness & Ground Connections
Engine Idle
Mounts
Final Drive
Axles & Shafts
U-Joints / CV Joints
Fluid Retention
Pan Gasket
Wire Condition
Scanned Computer Codes Indicating Trouble Areas
Top-Tier Service Backed by a Nationwide Warranty
Once we complete all diagnostics, we will give you a quote and a recommendation. In many cases, our customers only need a minor repair. But if you require major repairs, you can rest easy knowing our capable technicians know what they are doing. Our company also offers a comprehensive nationwide warranty, ensuring you're covered no matter what corner of the United States you're in at any given time. Give AAMCO of Kennewick, WA a chance today.
Get Your Free Inspection Today